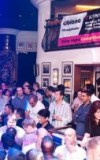 CASECOM throws a party during computex. We take this opportunity to thank all our partners. The goal is to share the good time with our valuable customers once a year and bring the relationship closer.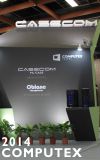 It's a great honor and also a pleasure to attend upcoming Computex Taipei 2014 Exhibition. Computex Taipei held annually in Taipei is one of the largest computer and technology fairs in the world.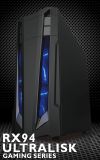 The midi RX-94 is developed with high-performance computer systems with amazing great looking. Featuring double 14 cm fan ready both in front and on top space ample water cooling options, the RX-94 layout maximizes airflow throughout the case and keeps even the most demanding systems at cool temperatures.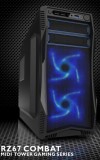 The midi RZ-67 delivers the basics while include necessary performance . Featuring double 14 cm fan ready in front and up to 7 fans ready for cooling options allows more airflow. RZ-67 make gamers on a tight budget will no longer have to sacrifice performance with this midtower chassis.